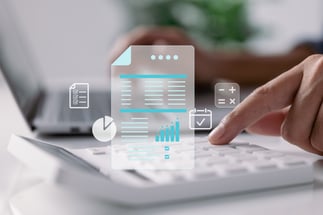 This year at Sweeney Conrad we're implementing a new system to help make filing your taxes go as smoothly as possible: TaxCaddy!
What is TaxCaddy?
TaxCaddy is software that helps you organize all of your tax documents so that sending them to us is easy. Accessible from an app available for smartphone, or on your Mac or PC, this digital document organizer is simple to set up.
You'll receive detailed instructions for setting up your account with TaxCaddy via email. Once your account is set up and connected with Sweeney Conrad you can get started.
The first benefit of TaxCaddy is document access. You'll be able to snap a photo of your documents with the smartphone app and upload them to your virtual document organizer. You can also connect the app directly to many banks and financial services, so information is automatically imported. Finally, you can also upload copies of your document from sources like your computer's hard drive or Google Drive.
By setting up an account with us, we can access your documents easily. We can even request items from you with the app itself, and you can e-sign documents when required to as well.
TaxCaddy's document signing and data collection features are 100% IRS certified, and secured with technology from companies like Amazon and Microsoft. This makes the software completely safe to use. We wouldn't implement a tool like this unless we could be sure that your information is protected.
We know you will enjoy how much simpler TaxCaddy makes preparing your taxes with Sweeney Conrad. Check out this article if you'd like some more information on getting started!