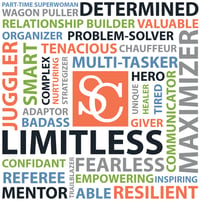 March is National Women's History Month! In celebration and in honor of the millions of amazing women impacting the world every day, we asked our team members: "Who is a woman who inspires you?" The following is a collection of the responses we received.
Mao Asada

Sakura Mamiya, Senior Tax Associate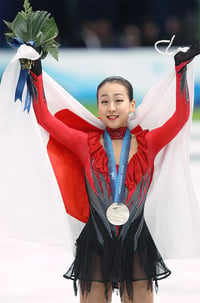 "The woman who inspired me when I was younger is Mao Asada. She is a Japanese Olympic Figure Skater who was criticized a lot by the media for not living up to her potential. But after her mom passed away she really dedicated her life to feeling the passion in skating and the music instead of being the best. She inspired a lot of kids to constantly dream big and taught me to always love what I do in life and not worry about what everyone else thinks."
Sandy Daw, my Mother
Chad Daw, Client Accounting Services Manager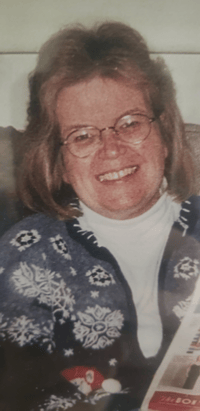 "Sandy received her BA in dental hygiene from Weber State University in Ogden, Utah and worked in that field throughout her adult life. She taught at Pierce College of Tacoma and was Director of Dental Programs at Lake Washington Technical College in Kirkland. She was also President of Washington State Dental Hygiene Association. For the last several years she was weakened by her disease and often in pain, but Sandy continued to contribute to her profession. The many friends she gained through her work have expressed great love and admiration for their former colleague and teacher. Sandy was happiest when they spent time together. She especially enjoyed going to their sons' sporting events and games. Throughout her long illness, Sandy was cheerful and optimistic, enduring setbacks with courage, sometimes even with a gentle smile. Her wit and sense of humor will be greatly missed. Those who knew her were inspired by her resolve to carry on with daily life in the face of adversity."
Ruth Bader Ginsberg
Shauna Hovancsek, Principal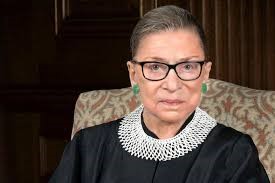 "There are so many women who have impacted my life in vital ways. (I love you Mom!) But this post would not be complete if we did not honor the Notorious RBG. I admire her ability to successfully complete law school at Harvard after she had her first child. But that was a small feat compared to all she accomplished in life. She encountered gender discrimination seemingly around every corner, yet she pressed on. She believed in and fought for equality and she had a way of doing it that made people like her. One of my favorite quotes from Ruth Bader Ginsburg: 'Fight for the things that you care about, but do it in a way that will lead others to join you.'"
Nancy O'Neil
Jamie Gardner, Audit Manager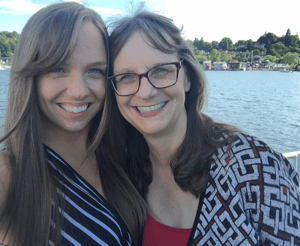 "In the midst of raising 4 kids, my mom teamed up with my dad to start their own food purchasing/restaurant management consulting business, and even coded the database used in the business herself. I had my first child during 2020, and my mom is my main inspiration for the type of working mother that I want to be. She was a literal 'boss' dedicated to her work, but was also always there for me if I needed to stay home sick from school – I always felt like her number one priority.
Michelle Obama
Janet Wu, Senior Tax Associate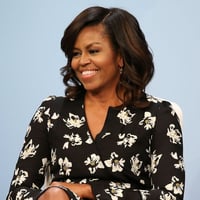 "I am inspired by Michelle Obama and all the work she has done to shape our generation through our youth. Her initiative "Let Girls Learn" empowers women through education. It breaks down barriers for young girls around the world to have access to education in order to improve their future and quality of life. In addition, two lessons that I've learned from her is to advocate for yourself and that every person's story matters."
Holly Jones, my Wife
Thomas Jones, Senior Tax Manager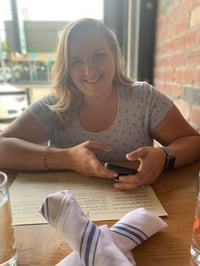 "In 2012, I ran my first (and only) marathon. I was quite proud. Later that day I met Holly at a game night. We played Connect 4. I'm secretly competitive, but she took me to town. It was embarrassing.
Five years later, with baby number two on the way we decided to move from Southern California back to the PNW to be closer to family. Only two weeks after I had started working at Sweeney Conrad in Bellevue, Holly gave birth to our second son and the next day we moved everything from California to Washington. Within three months, our Tiguan broke down, we bought a car and a condo, I started tax season at a new job, and Holly was still waking up at 5 AM every morning to do kickboxing with her mom. Any one of those things could knock someone down. But not Holly – she's a fighter.
Fast forward to December 2020 and we just sold our first place and moved to Bellevue. The day after we closed, I came home from work and to surprise me Holly, while pregnant and with three towheaded toddlers in tow, had single-handedly moved all our belongings into our new home. To celebrate the next day, while I was at work she took the boys by herself on a hike on Tiger Mountain. She said they got lost for awhile but they made it out just with a few bumps and scrapes. That's Holly. Nearly a decade after we met, I'm still humbled and she's still running metaphorical marathons all the time. More relentless than the Hulk, more energy than Iron Man's arc reactor, and more spirit than Captain America: Holly is my Superwoman. Thank you, Holly for inspiring me to be better."
Jane Fonda
Jill Jamison, Audit Manager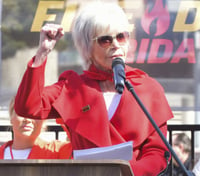 "Although Jane is known for her dance aerobics and iconic films, she is an incredibly devoted activist for civil rights and climate change. She is also extremely philanthropic and devotes her time to helping others. Jane does so many things to make this world a better place."
Amelia (Amy Stower)
K.C. Stower, Administrative Assistant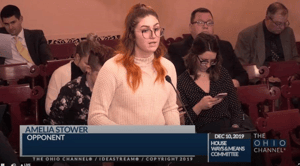 "My younger sister Amelia (Amy) Stower is what the kids call a "girlboss". In this past year alone not only she has unwaveringly advocated for women and their rights but she has also taken over the ownership of a women's clinic that provides all-options counseling for the women of Ohio and surrounding areas. Despite the extreme harassment and the numerous other obstacles she has had to overcome, her love and support for her patients as well as all the other women in her life never ceases to shine through and inspire those around her."
Golda Meir
Jeff Piha, Shareholder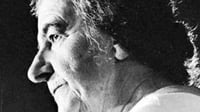 "Golda Meir helped found the State of Israel and was the first female Prime Minister (1969-1974). She was on the front line trying to convince Arab leaders, including King Abdullah I of Jordan to not attack Israel during the War of Independence. She was Israel's first Minister to Russia and led the Yom Kippur War efforts to much, though controversial, success."
Alexandria Ocasio-Cortez
Kellie McGee, Audit Associate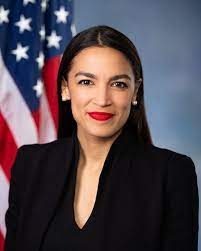 "I would say a woman that inspires me is Alexandria Ocasio-Cortez. She's a great model for challenging the typical norms that we've been conditioned to see and inspires women everywhere to stand up for themselves. I also admire her work ethic and promotion of being multifaceted in life, exposing yourself to many experiences and viewpoints that can enrich your life. She's especially an inspiration to young women like me because she does such a great job connecting to multiple generations, understanding all walks of life and is always striving to grow."
Jo Ann Shepard, my Mother
Amy Shepard, Client Accounting Services Associate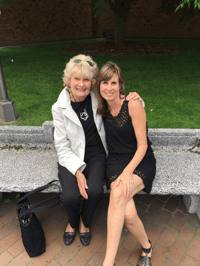 My mom, Jo Ann Shepard, is an inspiration to me. She has been through so much in her life and continues to be so strong and push forward through whatever happens to come her way.
Grandma Norma, my Grandma
Michelle Peters, Senior Tax Manager
My grandma Norma was an incredible woman who loved being a wife, mother and grandmother more than anything else. Her incredible strength, kindness and generosity inspires me every day.