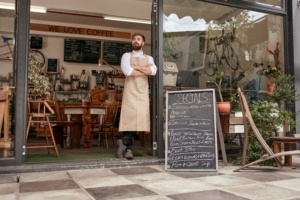 April 30 to May 6 is National Small Business Week. According to Forbes magazine*, small businesses generate nearly three-fifths of net new jobs in the United States, driving a big share of U.S. employment growth. In total, small businesses employ 58 million, or 47.8 percent of all private-sector employment growth.
In recognition of all that small business does for our economy, we asked some of Sweeney Conrad's shareholders to share their thoughts small business.

"Small business is the bedrock to our economy and the fuel that provides economic growth. I enjoy being part of a small business and working with other small businesses as it provides me with an opportunity to interface directly with the owners/employees of such businesses, as well as the ability to assist in providing a direct impact on their business operations. I enjoy seeing the direct results of our efforts." - Greg LaCombe, Shareholder
Why you love being an owner of a small business?
"I love being an owner of a small business because I get to make a difference in both the employees lives and the Eastside community. We get to really know those who work with us and their families." - Jeff Piha, Shareholder
Why is small business so important to the economy?
"Although big business gets all the headlines, small businesses are more nimble and able to solve problems that larger companies just can't do. Also, most big businesses started out as small businesses." - John Forrest, Managing Shareholder
What are the benefits of working with a small business?
"You get the opportunity to work closely with the owners and really get a chance to understand their business needs." - Chris LeRoux, Shareholder
"Small businesses can be much more nimble, service oriented and "custom" with the services and products that are provided as compared to their larger counterparts." - Marty Brown, Shareholder