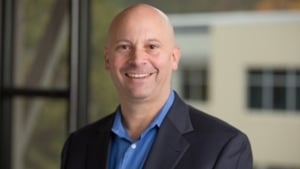 by Dave Miniken
After four years on the board of directors, and chairing a number of committees, I was recently elected board chair of the Washington Society of CPAs (WSCPA). This is the second time in Sweeney Conrad's 35-year history that a member of the firm has served in this role; one of our founders, Mike Sweeney, chaired the WSCPA in 1989.
The WSCPA is a statewide organization that provides continuing education and networking opportunities for its 9,000 members, and advocates for the members in both Olympia and Washington, D.C. One of the WSCPA's most significant accomplishments over the past year is the development of an accounting scholarship program. The organization secured $3.3 million in funding from the Washington State Legislature to use as seed money, and this year, provided more than $200,000 in scholarships to accounting students enrolled in accredited Washington colleges and universities.
My one-year term as board chair started on June 1st, and I've already met with local and national lawmakers regarding a variety of issues in the accounting industry. In addition, my role requires me to serve a three-year term on the Governing Council of the American Institute of CPAs (AICPA), where I regularly meet with my counterparts from other states to discuss industry matters.
I'm honored to serve as WSCPA chair, representing Sweeney Conrad in government affairs, at seminars and conferences across the state, through my column in WashingtonCPA Magazine, and by visiting with as many members as possible during my term. If I can answer any questions about WSCPA, AICPA, or accounting industry issues, feel free to contact me.