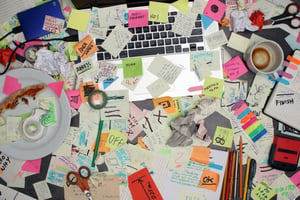 Every professional or entrepreneur goes into business because of their passion for the work or the love of the craft. It's the excitement and thrill they experience from delivering a service, researching a new process or bringing a new product to market, that makes every day an adventure. As time passes, Seattle business owners often find opportunities to expand and explore new avenues to success. With the change comes new responsibilities including hiring, training and managing employees, customer management, new business development, product diversification and more. In other words, the inertia of success builds and with it comes more responsibility for the owner. A function that can fall to the bottom of the priority list is accounting and financial reporting. While necessary to keep the business moving, many lack a passion for the numbers resulting in needed work being deferred until it becomes absolutely necessary. This often results in inaccurate or outdated financial reports being used to make important business decisions. Outside of hiring an internal professional, outsourced accounting is a solution ripe with benefits to ownership and management.
Accurate Reporting – One of the main reasons that Seattle area companies turn to an outsourced provider for assistance with their accounting is because of inaccurate reporting. When the accounting function is not working properly, information is not being entered accurately, or reports issuance is delayed, it becomes almost impossible for management to make informed decisions. How can management understand if a service or product line is profitable if reports are issued late, contain errors or constantly need to be revised? Investment and other business decisions become almost impossible to make without a clear understanding of the company's financial picture. An outsourced provider will correct this problem by ensuring information is accurately entered, compiled and financial reports issued on time.
Cost Savings – Many business owners believe that hiring an outsourced provider is an expensive proposition outside their budget. However, the reality is that it's often the less costly option when compared to hiring a (part or full-time) employee to manage the accounting function. Instead of paying wages and benefits – including insurance, payroll taxes, unemployment taxes, paid time off and other benefits, the company is required only to pay for services needed. This relieves the challenge of having to manage the internal resource, assess productivity and avoid human resource issues. Once all of the costs are calculated and compared, it's clear the greater value is often with the outsourced provider.
Useful Insights – When working with an outsourced accounting team they can often bring valuable insights about the accounting process, policies and reporting that a single employee cannot. Since they often work with dozens of companies across multiple industries, they are aware of best practices that bring additional value to the business. Areas such as accounting software selection, departmental processes and procedures, and insights on practical challenges to everyday issues.
Scalable – Many outsourced providers have the ability to grow with your company as needs and demands change. If a company experiences sudden growth, seeks to expand to new markets or even needs to reduce services, an outsourced provider can manage through the change. In addition, when complex accounting or business issues arise, an outsourced provider has access to well-seasoned accountants who can act as a guide through the process. It's comforting to know a seasoned professional can guide efforts. Outsourcing allows management access to a team to "walk with them" as their business and accounting needs change.
Our Client Accounting Services Department Can Help
It's such an exciting time when a company's growth requires the assistance of additional expertise and resources to sustain momentum. The key is to understand which aspects should be managed internally and those which would benefit from an outsourced team. If you have accounting questions, or need assistance with outsourced accounting, Sweeney Conrad can help. For additional information call us at 425.629.1900, or click here to contact us.