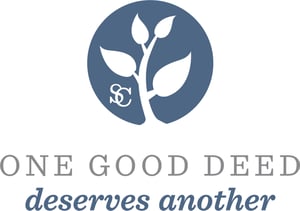 At Sweeney Conrad, we feel extremely fortunate to be a part of such a vibrant, generous, and supportive community. To that end, in late 2016, we developed our One Good Deed Program to give back, thank our referral sources, and nurture our referral relationships.
Now in its fifth year, we are excited to announce that our program has made a difference in over 75 organizations in the Pacific Northwest and across the United States.
The program is simple. When a contact makes a referral to Sweeney Conrad of at least $3,000 of new business, we make a $250 donation to the not-for-profit of their choice. It's a way to keep the cycle of giving going!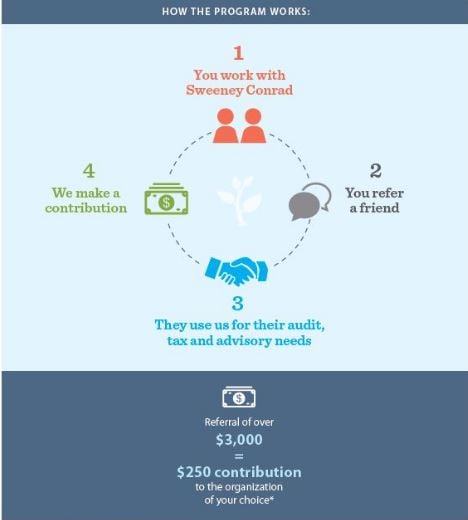 Here are just a few of the organizations our amazing referral partners have chosen to donate to recently: