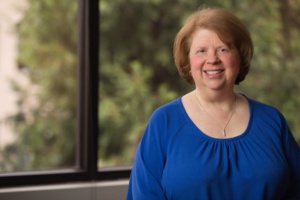 Mother. Theater Buff. Principal.
The Sweeney Conrad team is excited to welcome Bea Nahon as Principal this November.
Accounting has been a part of Bea's life from the start, as her father ran his own practice from their home in Portland, OR. Bea fondly remembers her first "job" at age 7 sorting bank statements for a nickel each, to raise the $1.05 she needed to go on her school's fieldtrip. The spark was ignited and from there she continued helping her dad, until graduating from University of Washington with a Bachelor of Arts in Business Administration with a Concentration in Accounting- with his proud approval.
Bea went on to work for Peterson Sullivan in Seattle before branching out on her own and forming Nahon CPA in 1982. Her expertise includes federal and multi-state tax planning, compliance, strategy and representation as well as consulting in complex tax matters, business management and strategic planning. She works closely with businesses and their owners in real estate management, brokerage and development, professional services, automobile dealers, retail and wholesale, contractors, and investment holding companies, along with high net worth individuals and family groups, estates and trusts.
When asked why the move to Sweeney Conrad, Bea's answer is clear. "Sweeney Conrad was the 'Goldilocks' firm for me- it was the 'just right,'" she beams. "I'm very proud of how I serve my clients. The reality is that succession is important to think about not just personally, but for clients - in the short, medium, and long run. I was approached by several firms as I began to think about what the future would look like for my clients. The team at Sweeney Conrad has not only strong expertise, but I got a deep sense that my clients would be well served and embraced. I knew that I could continue to serve them during this transition, and that Rachel could join us, as well. It was important to my clients that they had that consistency."
Over her career, Bea has served on numerous boards, including serving as President of the WSCPA, on the Board of Directors of the AICPA, as past chair of the City of Kirkland Salary Commission and she is a current member of Hopelink's Strategic Planning Review and Innovation Team.
Bea has been married to her husband Bruce (who she met on a blind date!) for 42 years, and they are proud parents to Liz and Rachel. Liz serves as Director of Extramural Research at the Morris Animal Foundation in Denver, and Rachel joins Sweeney Conrad as a highly valued Senior Associate. In her spare time (aka not during busy season) Bea and her husband love to travel and experience the theater. One of her favorite places is New York where she can "immerse" herself in theater, and she and Bruce are about to leave for a long-planned trip to Australia and New Zealand . They also enjoy great food, all things musical and spending time with their grand-pups (all rescues!).
Please join us in welcoming Bea to the Sweeney Conrad Team.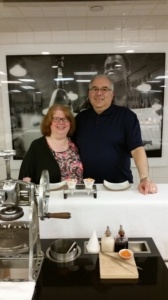 (Bea and her husband Bruce at their favorite New York restaurant, Eleven Madison)