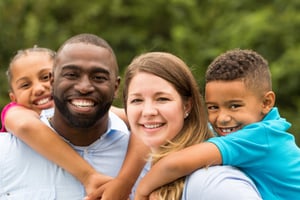 By Brittany Malidore
From the birth of a child, to an unforeseen injury or illness, to the need to care for an aging parent – life can be full of unexpected and expected events. The new Paid Family and Medical Leave Program implemented by Washingtonians gives Washington based employees a safeguard when life takes a detour. This statewide insurance program will generally give employees up to 12 weeks of paid leave per year to care for themselves or their family when they need it the most.
Effective January 1, 2019 employees and most employers will be required to withhold their portion of the premium. The Paid Family and Medical leave program at the core is funded through premiums which are paid in two parts. First, the employee will need to withhold 63% of the .4% premium rate for 2019. Employers that have 50 employees or more are required to remit the other 37% of the .4% premium. If you are an employer that has less than 50 employees, then you are exempt from having to pay the employer portion of the premium. Employers can also elect to cover the entire .4% of the premium, as well.
The State has provided a calculator to help determine premiums here.
As an employee, you will be able to take advantage of these benefits starting January 1, 2020. To qualify, employees must have worked 820 hours during the qualifying period and have a qualifying event. These events include childbirth, adoption (under 18), caring for yourself or a family member and more.
As an employer, you will be responsible for calculating and withholding the employees and employers portion of the premium until it is remitted to the State. Employers will need to file a quarterly report through Secure Access that reports gross wages, hours worked, and other information for all employees (including seasonal, temporary and part-time employees).
Need Help? Our Client Accounting Services team is here to walk you through all of the changes related the new Paid Family and Medical Leave Program.
To read the answers to our most frequently asked questions regarding Washington's new Paid Family and Medical Leave Program, read part 2 of our article here.