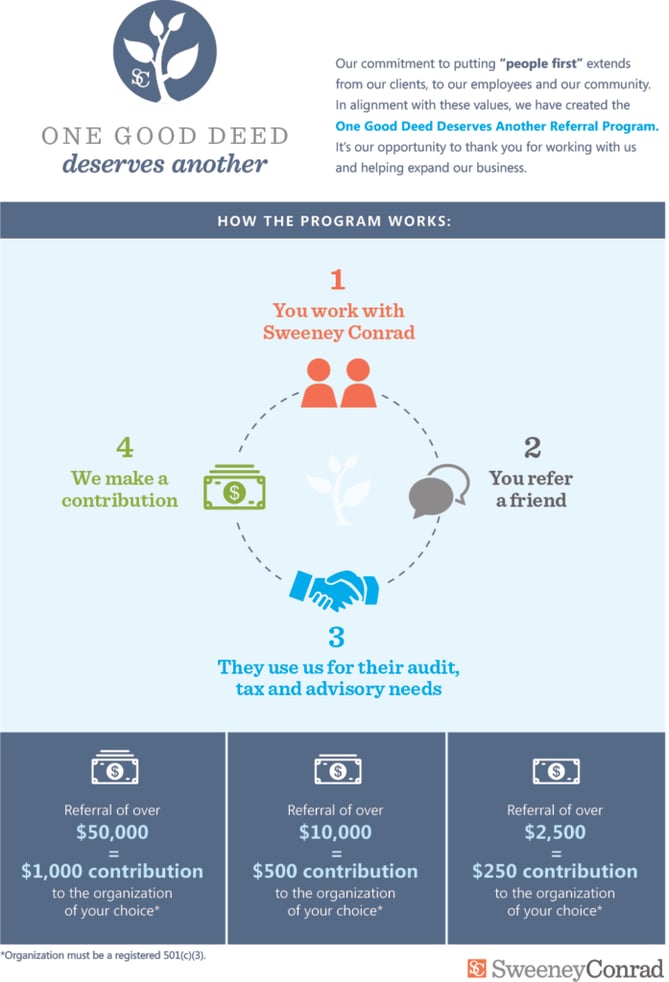 This January Sweeney Conrad, P.S. is excited to introduce our new referral program- One Good Deed Deserves Another.
It's our way of thanking our clients for their continued referrals, and to give back to our community at the same time.
Here's how it works- you refer a client* and we'll make a donation to the 501(c)(3) of your choice. Your good deed of helping us grow, results
in another- it's that simple. Check out the details below.
Questions: Contact Emily Taibl at etaibl@sweeneyconrad.com
*new client must meet qualified fee requirements