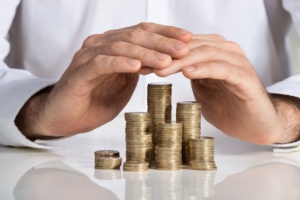 Companies that sponsor qualified retirement plans have a fiduciary duty to prudently select and monitor the investment options offered in their plan. Failure to meet this fiduciary standard can expose plan sponsors to costly litigation in which they could face personal liability.
As a retirement plan fiduciary, you are held to what's referred to as the "prudent expert" standard. According to ERISA, this means you must act "with the care, skill, prudence, and diligence under the circumstances then prevailing that a prudent person acting in a like capacity and familiar with such matters would use."

According to this standard, a plan sponsor must be more than a prudent layperson — a sponsor must be a prudent investment professional. If no one on your staff would meet this criteria, you might consider hiring an outside expert to help you make prudent investment selection decisions.
There are three main types of investment experts from which to choose:
A consultant — Hiring a consultant helps reduce fiduciary liability by demonstrating that you have taken an extra step to try to ensure that prudent investment decisions are made. However, the consultant may not be independent, and will assume no fiduciary liability, which resides solely with you as the plan sponsor.
An ERISA 3(21) investment advisor — This professional would assume co-fiduciary liability along with your business by delivering prudent investment advice consistent with ERISA fiduciary standards. Since you would retain final decision-making authority over plan assets, you would still have fiduciary liability.
An ERISA 3(38) investment manager — This professional would assume sole fiduciary liability for selecting and monitoring plan investment options, thus offering the highest level of liability protection for you as a plan sponsor. You would only be held liable for selecting and monitoring the investment manager.
Contact us if you have more questions about your fiduciary duty as a plan sponsor.