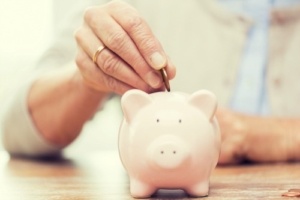 Plan sponsors certainly create their employee benefit plans with good intent: to protect their employees' financial well-being. But those good intentions can be for naught if employees don't participate.
A recent report from Bank of America Merrill Lynch outlines seven best practices for plan sponsors concerned with the personal financial health of their employees:
1. Enroll all eligible employees automatically, not just new hires.
2. Simplify and speed up enrollment by reducing the initial decisions that employees must make.
3. Combine automatic enrollment with automatic increases in contribution rates.
4. Increase default contribution rates.
5. Offer a Roth 401(k) as an option. This is particularly popular with enrollees under age 50.
6. Provide online access for account changes and updates, including access via mobile devices.
7. Offer seminars and personalized one-on-one guidance regarding plan features and general financial education.
According to Merrill Lynch's Plan Wellness Scorecard, companies following these practices saw impressive results. When offered a simplified process, 76 percent of eligible employees enrolled, versus 53 percent via traditional enrollment.
In addition, the higher the default contribution rate, the higher participation is. A 3 percent default rate drew 78 percent participation, while a 6 percent rate drew 83 percent participation. With a 10 percent default rate, participation increased to 88 percent. Here's some more interesting data from the report:
• Of employees choosing a Roth 401(k), 52 percent also contributed to a pre-tax 401(k).
• Mobile access is proving very popular, with unique visitors growing by 57 percent from 2014 to 2015.
• Targeted campaigns to increase participation and contribution rates had an 18 percent success rate when conducted by email, compared to 5 percent by postal mail.
Sweeney Conrad, P.S. has extensive experience and can help answer all of your questions. Contact Wende Wadsworth at wende@sweeneyconrad.com or 425.629.1990.