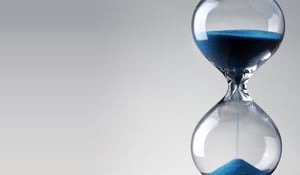 by Chris LeRoux
October 31st marks the deadline for annual Business & Occupation (B&O) Tax Apportionment Reconciliation. Taxpayers required to use the apportionment method may report their taxable income either based on using the receipts factor for the most recent calendar year the taxpayer has available or based on using actual current calendar year information. Once the taxpayer has the information available to determine the receipts factor for an entire calendar year, it must file this form to reconcile their apportionable income and obtain a refund or pay any additional tax due. To avoid penalties you must send the form to the Department of Revenue and pay any tax due by October 31 of the following year.

According to the Washington State Legislature website*, "apportionable activities" include only those activities subject to B&O tax under the following classifications:
Service and other activities
Royalties
Travel agents and tour operators
International steamship agent, international customs house broker, international freight forwarder, vessel and/or cargo charter broker in foreign commerce, and/international air cargo agent
Stevedoring and associated activities
Disposing of low-level waste
Insurance producers, title insurance agents, or surplus line brokers
Public or nonprofit hospitals
Real estate brokers
Research and development performed by nonprofit corporations or associations
Inspecting, testing, labeling, and storing canned salmon owned by another person
Representing and performing services for fire or casualty insurance companies as an independent resident managing general agent licensed under the provisions of chapter 48.17 RCW
Contests of chance
Horse races
International investment management services
Room and domiciliary care to residents of a boarding home
Aerospace product development
Printing or publishing a newspaper (but only with respect to advertising income)
Printing materials other than newspapers and publishing periodicals or magazines (but only with respect to advertising income)
Cleaning up radioactive waste and other by-products of weapons production and nuclear research and development
You can find the form for filing here at the Department of Revenue's website, or you can file using the online system.
Questions, reach out to Chris LeRoux, Shareholder at Sweeney Conrad at cleroux@sweeneyconrad.com or 425.629.1990.