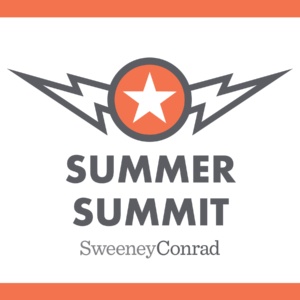 It's that time of year! The weather is changing and school is about to be out for the summer. That also means it's time for our 2nd annual Summer Leadership Program, SC Summer Summit- coming up on July 19!
The Summer Summit is a chance for students to get a peek at what it's like to work at Sweeney Conrad, to sharpen their accounting superpowers, and to network with other students and people in the industry.
Here are 5 things you will learn at 2018's SC Summer Summit:
What it's like to work at a mid-sized firm named one of the Top 100 Places to Work in Seattle by Seattle Magazine. This is our opportunity to get to know one another. You'll mingle with our team (including shareholders), get your questions answered, and be one of us for the day (which means a lot of good food!).
A day in the life of an auditor. Have you ever wondered how auditors spend their days? What are the skills that make a good auditor? How can you know if audit is right for you?
A day in the life of a tax associate. How does choosing to go into tax differ from audit? How does a tax associate spend their day (during busy season and when things are slower) ? What are the skills that make a good tax associate?
Why personal branding is so important in helping you stand out in the crowd. How can you brand yourself and make yourself unforgettable (in a good way)? Is it worth taking the time to figure out your own specialty?
What else can you expect out of a career in accounting? How can you meet personal goals and express your passion while working at an accounting firm? Is there such thing as work/life balance?
Interested? Apply today! Application deadline is THIS FRIDAY, May 17.
Apply here: http://www.sweeneyconrad.com/sweeney-conrad-summer-summit/
Questions? E-mail Emily Taibl, Marketing Manager at etaibl@sweeneyconrad.com